Sesotho (Southern) Beginners (Talk Now)
SACE CPD Points
Completion of this course carrries 15 SACE CPD points.
SACE is the South African Council for Educators and aims to enhance the status of the teaching profession through appropriate professional development.
Overview
This fun online course will help you to quickly build (and remember!) a wide vocabulary, providing you with an excellent foundation for your conversational language skills.
Because learning is easiest to absorb when it is entertaining, the course uses games to engage both the logical and creative sides of your brain. Combining words in visual and audio form to make context, it improves your memory and will help you to remember key words and phrases.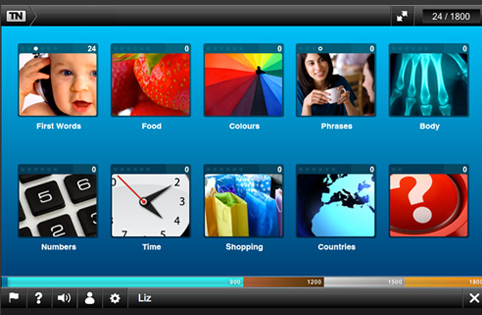 The goals are achievable, broken down into a series of rewarding challenges. As you play interactive games, you're fed new words and pictures to reinforce your memory, and then test your knowledge with quizzes. You'll hear your new language constantly and, using the recording games, you can start speaking right away and also compare your voice to a native speaker.
You'll soon be able to:
Use greetings and essential phrases.

Order food and drink.

Ask for directions.

Describe food, colours, shopping, parts of the body, numbers, telling the time and countries.

Develop a wide vocabulary.
Features
This beginner level* course is specifically designed with an "open" format, allowing you to approach topics in any order.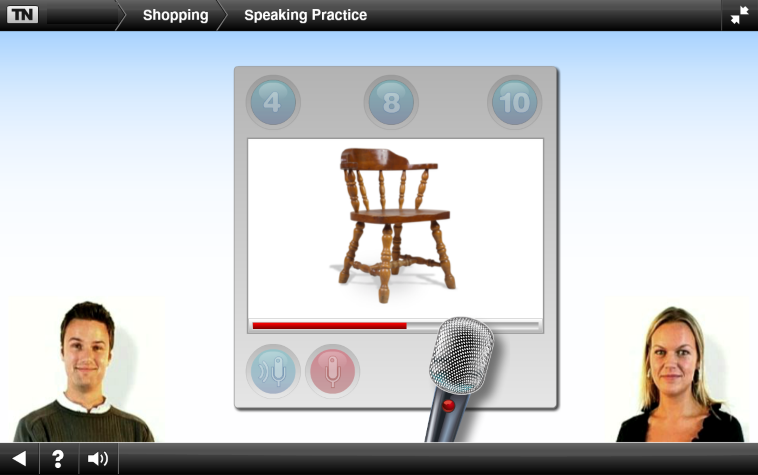 You'll learn essential vocabulary for a range of situations.

Interactive games let you see how much you can remember, and gradually increase in difficulty to really test you.

Improve your pronunciation with the recording game, which allows you to compare your accent against that of a native speaker.

Feel motivated to learn by earning points that will win you bronze, silver and gold awards.

Nine different topics covering first words, food, colours, phrases, body, numbers, time, shopping and countries. You can learn the topics in any order.

Listen to male and female native speakers.

Repeat each word or phrase as many times as you need.

Learn from any of over 120 native languages. If English is not your first language, you can change the course instructions to your preferred language.
* Our series of langauges courses also contains more advanced levels (available separately) to help you to develop your skills further.
Certificate
A learndirect certificate will be emailed to you when you have successfully completed the course.